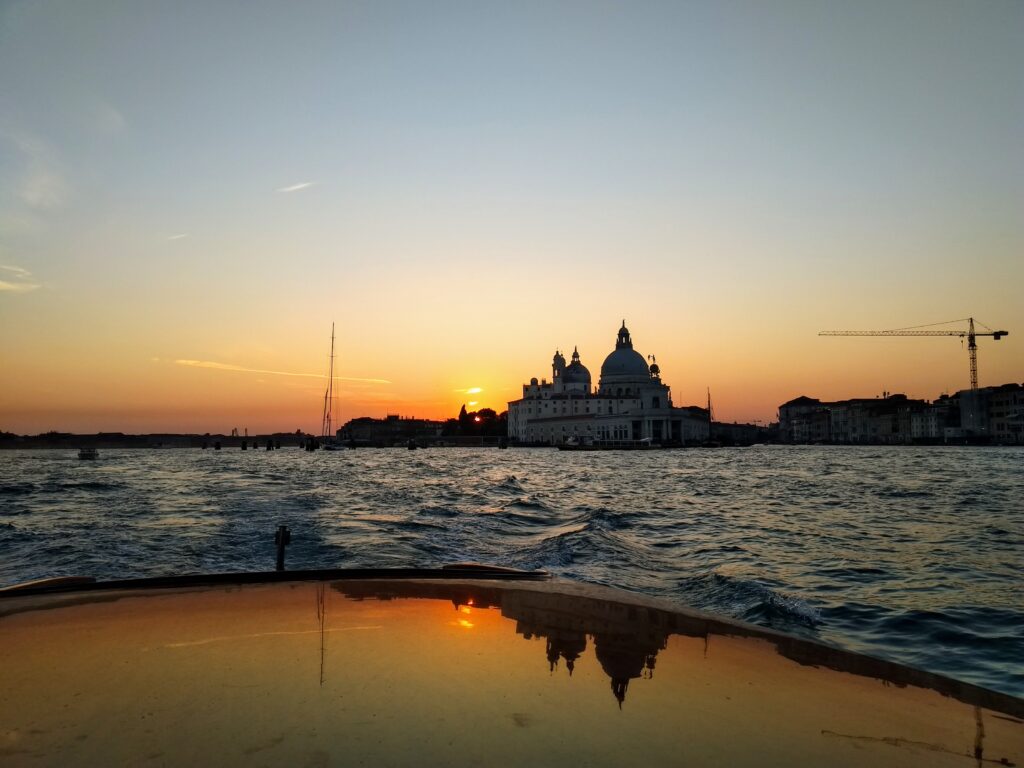 Grand Canal Tour by Taxi
The water-taxi tour will allow you to admire the Venetian palaces along the Grand Canal from a privileged and comfortable point of view. You will see the palaces, museums, private houses, gardens and architecture of different periods along the 'most beautiful street in the world'. The return to San Marco takes place through minor canals and will make you discover corners of the city visible only from the water. Duration 1 hour.
Murano and the glass: past and present
A visit to the island of Murano. For seven centuries the history of the island of Murano is related to the history of glass that is produced in its furnaces, but Murano is also an island with beautiful houses, palaces and gardens that we will discover with a short walk. With this visit you can admire how the Venetian glass and beads (Unesco heritage) are created in a furnace, you will visit one of the two churches rich in paintings and mosaics and the Glass Museum. The Murano Glass Museum has artifacts from the pre-Roman era to the creations of 20th century made by masters and artists. Glass is one of my passions that I have deepened with the study of past and living masters and that I would like to show you together with the spirit and beauty of the island where I live.
For contemporary glass you can visit production studios of masters, designers and with works by artists who work or have worked on the island. Duration from 3 to 4 hours.
Murano, Burano, Torcello
Venice is lagoon, and the lagoon is an archipelago of islands. You will visit the three most beautiful islands of the north lagoon is a journey into the history, traditions and crafts of Venice. We will visit Murano where artistic glass is still entirely handmade and Burano with its colorful houses, where some lace makers produce the famous needle and thread lace. On the island you will also find the beautiful Lace Museum and many fish restaurants. The third island to be visited is Torcello, an ancient bishop's seat with the majestic cathedral of Santa Maria Assunta, its Byzantine-inspired mosaics and the so-called Attila's throne. This is a relaxing visit that allows you to appreciate the history, craft tradition and Venetian cuisine.
Duration from 4 to 6 hours. Contact me: fiorellapagotto@gmail.com