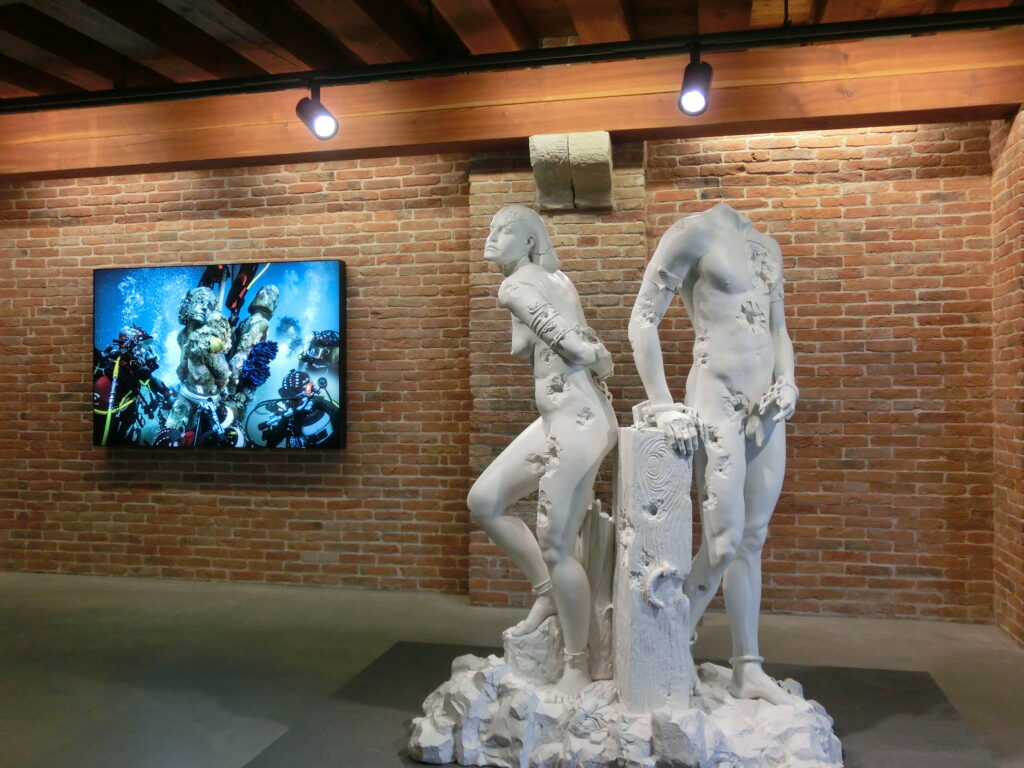 The François Pinault Foundation is one of the most important centers for the contemporary art in Venice and a must-see for art lovers and collectors.
In the two locations of Palazzo Grassi, a luxurious residence of the eighteenth century and Punta della Dogana, an ancient customs house of the seventeenth century, different exhibitions are dedicated to art and photography .
The art works, that are exposed come from various museums or are owned by François Pinault. There is a constant dialogue between art and architecture, and between the two ancient buildings restored by the architect Tadao Ando and the artworks on display. The visit to Palazzo Grassi and Punta della Dogana offers a glimpse into the perspectives of contemporary art in Venice today and in the past, and the possibility to learn about Tadao Ando's work. It is possible to visit one or two exhibition venues and also a private gallery.
The next exhibition 2023 at Punta della Dogana will be ICONE with art works from the François Pinault Foundation.
The exhibition at Palazzo Grassi CRONORAMA 2023, include 400 works, from the Code Nast Archive.
The duration of these guided tours is from 2 to 4 hours. For information:
fiorellapagotto@gmail.com