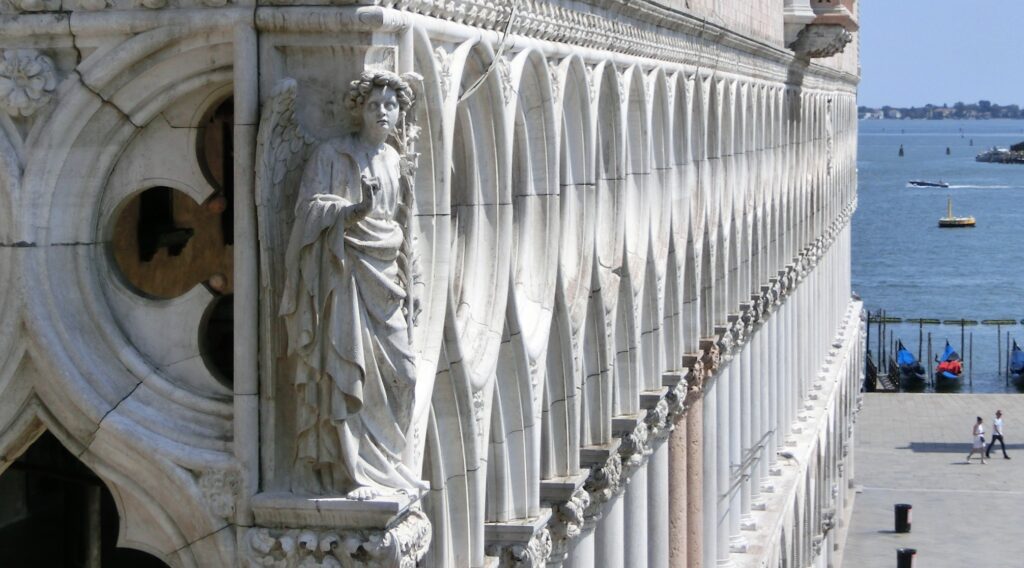 Splendors (and secrets) of St Mark's Basilica and the Doge's Palace
Visit of the Doge's palace and the basilica of St Mark
The basilica of Saint Mark and the Doge's palace were for centuries the political and religious core of Venice.
The visit of Saint Mark's basilica and the Doge's palace allows you to admire the splendor of Venice, in an original beautiful and curious visit of the most important buildings of Venice.
You will visit St. Mark's Square, the ancient political and religious center of the city. You will see the bell tower, the clock tower, the Royal Palace, the Doge's palace and the basilica of St. Mark's.
The basilica of Saint Mark is an extraordinary architecture with precious marbles and 8000 square meters of golden mosaics, the Doge's Palace is an amazing building rich in paintings, statues, golden decorations . The itinerary include the bridge of sighs and the old prison of Venice.
It is suggested to buy the skip-the-line service for the basilica in advance and the Doge's Palace during the high season. Duration 3 hours.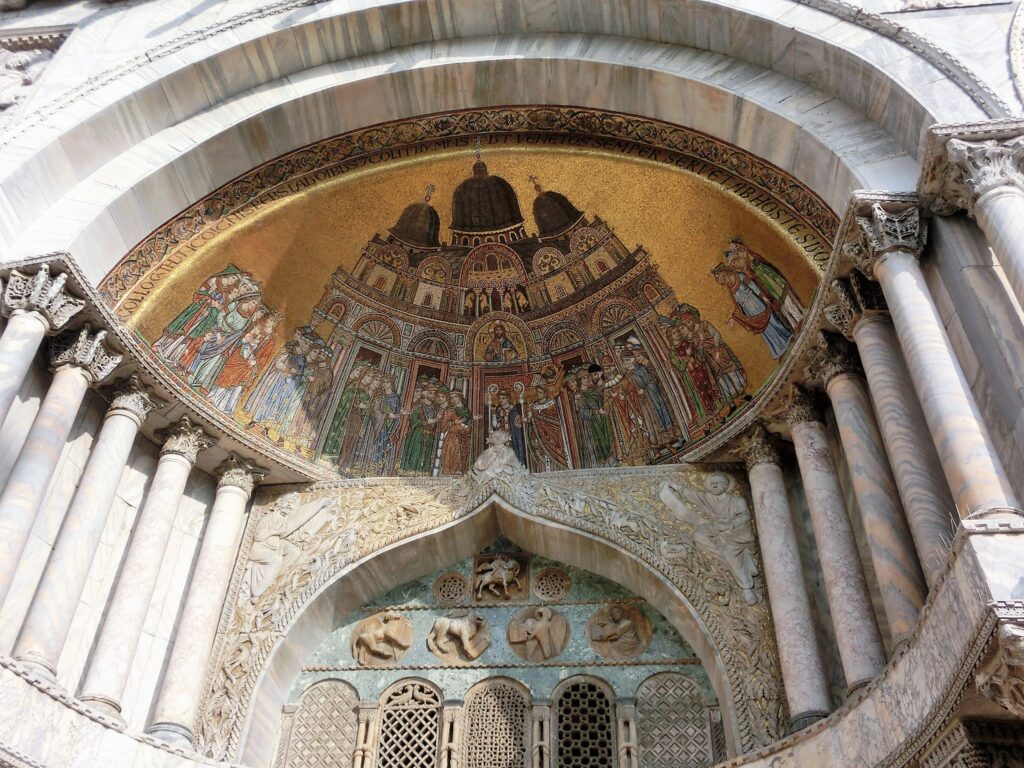 The secret itineraries of the Doge's Palace
This tour will lead you to discover the hidden parts of the Doge's Palace: the impressive and cramped 16th Century prisons, the torture room, the ducal chancellery, the hall of the Heads of the Council of X and the prisons of Giacomo Casanova where you will learn the story of his daring escape that was told by him in a book. With the visit of the secret itineraries of the Doge's Palace you will learn the surprising histories of the Venetian painters facing the Inquisition. In these rooms you can admire some paintings of Paolo Veronese, Jacopo Tintoretto and Giambattista Ponchino. The visit includes also the itinerary through the main rooms, where the political life of the city took place, the Bridge of Sighs and the new prisons. Visit :2 hours.
For information about these guided tours contact me: fiorellapagotto@gmail.com