The American Pavilon in Venice
For the first time the American artist Simone Leigh exhibits her sculptures in Venice. She was invited to represent United States of America at the Biennale 2022, and also among the 213 artists of the Biennale by Cecilia Alemani, the curator of the Biennale, with her monumental sculpture, the Brick house, that won the Golden Lion (best work of art).
The Brick house is usually exposed in New York on the High line Point. The institution is curated by Cecilia Alemani. The High Line is a public park built on a historic freight rail line elevated above the streets on Manhattan's West Side.
Sovereignty
Sovereignty is the title of the American Pavilon 2022.
Sovereignty features a new body of works made for the United States Pavillon.
Simone Leigh use traditional medium, like bronze and ceramic for her large-sculputural works, which form mixes the vernacular architecture and the female body. She took inspiration from the African artistic tradition and old pictures. The work in the PavilIon enquiry into the theme of self-determination.
The artist transformed the Pavilion as an African palace and created some monumental sculptures for every room of the pavilion: Satellite, The last garnment, Jug and Anonymous, her first Potrait dedicated to the poet Sharifa–Rhodes–Pitts, Sentinel and the room with Cupboard, Martinique and Sphinx.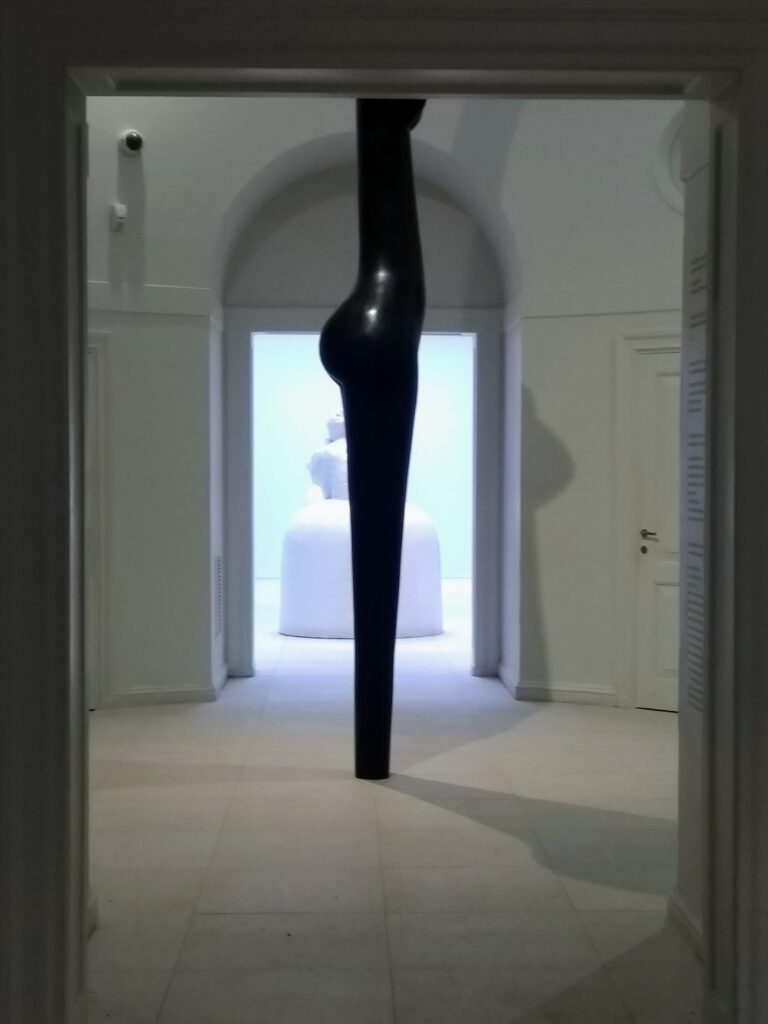 The first exhibition dedicated to Simon Leigh survey
The Institute of Contemporary Art/Boston (ICA) will open the first museum survey exhibition of Simone Leigh ( April 6–Sept. 4, 2023).
The project of Simone Leigh representing the United States at the 59th International Art Exhibition of La Biennale di Venezia was, in fact, commissioned by the ICA.
Works from the U.S. Pavilion will go on view in the United States for the first time as part of Leigh's survey exhibition in Boston, which includes over 40 key examples of the artist's ceramics, bronzes, videos, and installations, covering almost 20 years of career . Following its debut at the ICA, the exhibition Simone Leigh will tour to the Hirshhorn Museum and Sculpture Garden in Washington, D.C. (Nov. 2023-March 2024), and a joint presentation at the Los Angeles County Museum of Art (LACMA) and California African American Museum (CAAM), on view June 2024–Jan. 2025 in Los Angeles.
Jill Medvedow, Ellen Matilda Poss Director of the ICA told:
"Simone Leigh's complex and profoundly moving work honors the agency and ideas of Black women, giving visibility to overlooked narratives and histories.We are thrilled to bring Simone Leigh's art from Venice back to the U.S. as part of this important survey exhibition, so that audiences across the country have the chance to experience the work of this groundbreaking and influential artist."
If you desire to discover contemporary art in Venice or book a visit to the city, contact me.
Fiorella Pagotto
fiorellapagotto@gmail.com
Brickhouse, New York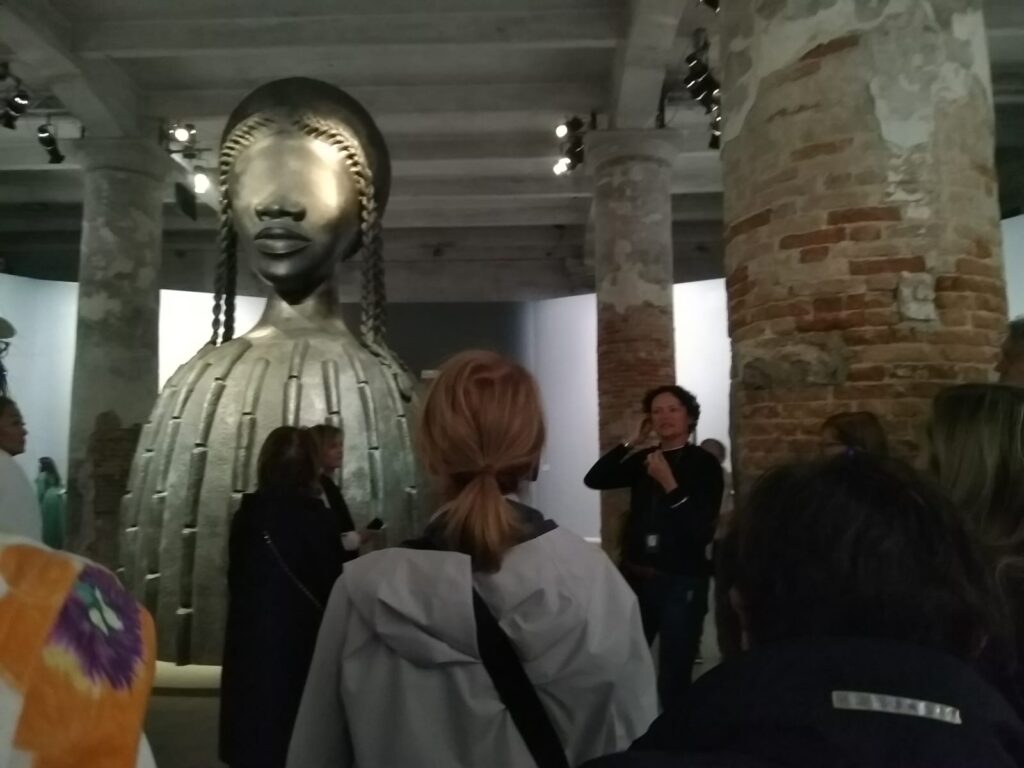 America AndreaMantegna artisans art painting Biennale Carpaccio contemporaryart Padua painting photos Renaissance sculputure Venice war